Regular price
Sale price
£99.95
Unit price
per
Sale
Sold out
Share this
1

people are viewing this right now
View full details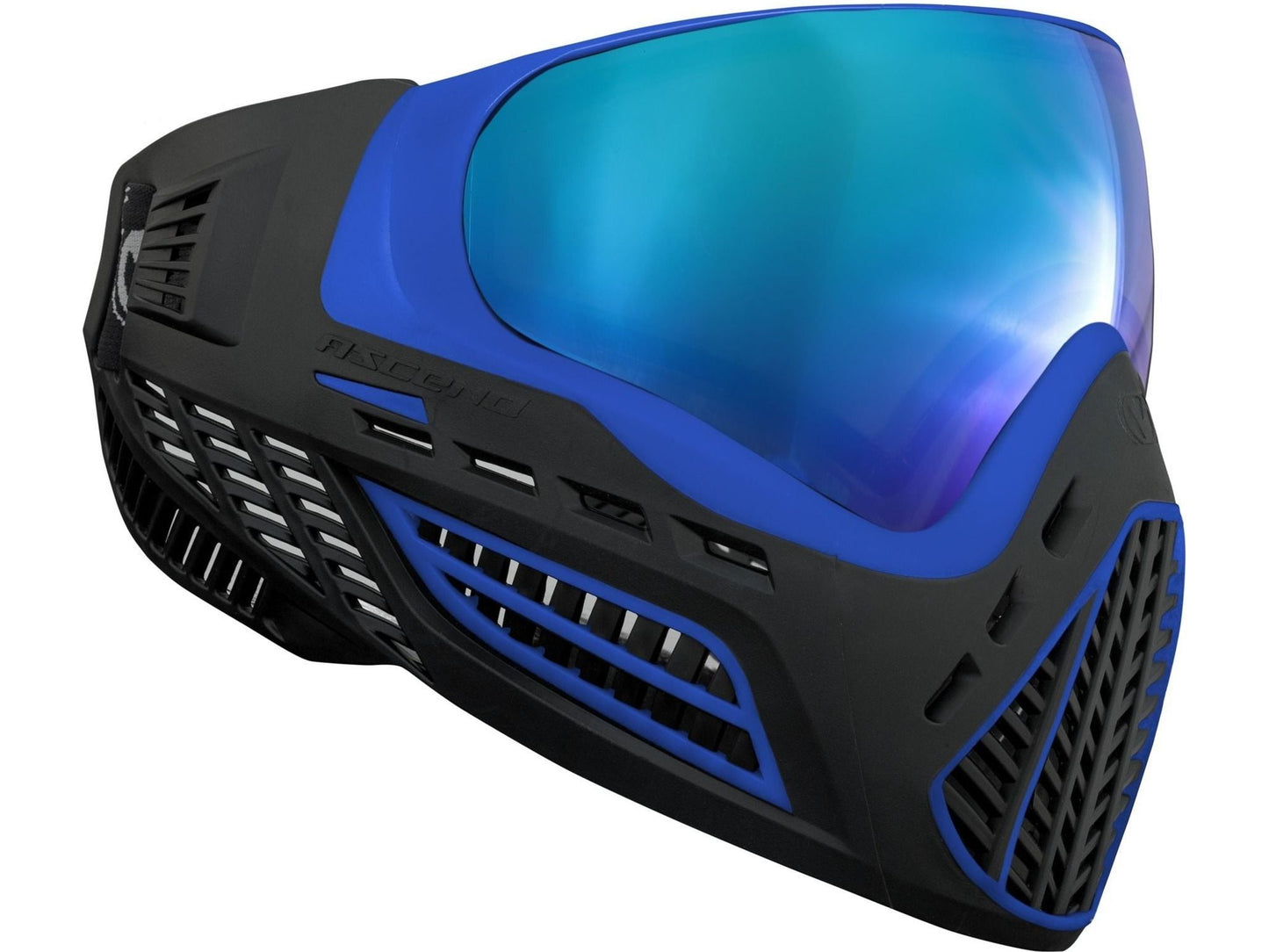 Introducing the Virtue VIO Ascend Goggle SE in Blue Ice
Prepare to embark on a thrilling journey with the Virtue VIO Ascend Goggle SE in the mesmerizing Blue Ice colorway. This Special Edition goggle combines exceptional performance with a captivating design, making it a must-have for any dedicated paintball player seeking both style and functionality.
Elevate Your Gameplay with a Striking Look
The VIO Ascend Goggle SE in Blue Ice takes your style game to a whole new level. Stand out on the field with this head-turning color, and make a lasting impression on opponents and teammates alike. Embrace the boldness of Blue Ice as you dominate every match with confidence.
Unmatched Comfort and Performance
The Ascend Goggle SE's single-piece, dual-material construction guarantees unparalleled comfort and protection. Its ergonomic design ensures a secure fit, enabling you to focus solely on your game without any distractions. Don't let discomfort hinder your performance - the Ascend Goggle SE has got you covered.
Advanced Features for Peak Performance
Equipped with cutting-edge technology, the Ascend Goggle SE offers the same exceptional features as its standard counterpart. Benefit from the quick-change, fog-resistant thermal lens, upgradeable strap, replacement foam, stealth visor, and fan - all engineered to give you a competitive edge and enhance your paintball experience.
Conquer the Field in Blue Ice
Stand tall, dominate the opposition, and unleash your skills with the Virtue VIO Ascend Goggle SE in Blue Ice. This Special Edition goggle epitomizes the perfect blend of style and substance, allowing you to seize victory while looking your best. Unleash the power within, and conquer the field with the Virtue VIO Ascend Goggle SE - Blue Ice.