Regular price
Sale price
£299.95
Unit price
per
Sale
Sold out
Share this
1

people are viewing this right now
View full details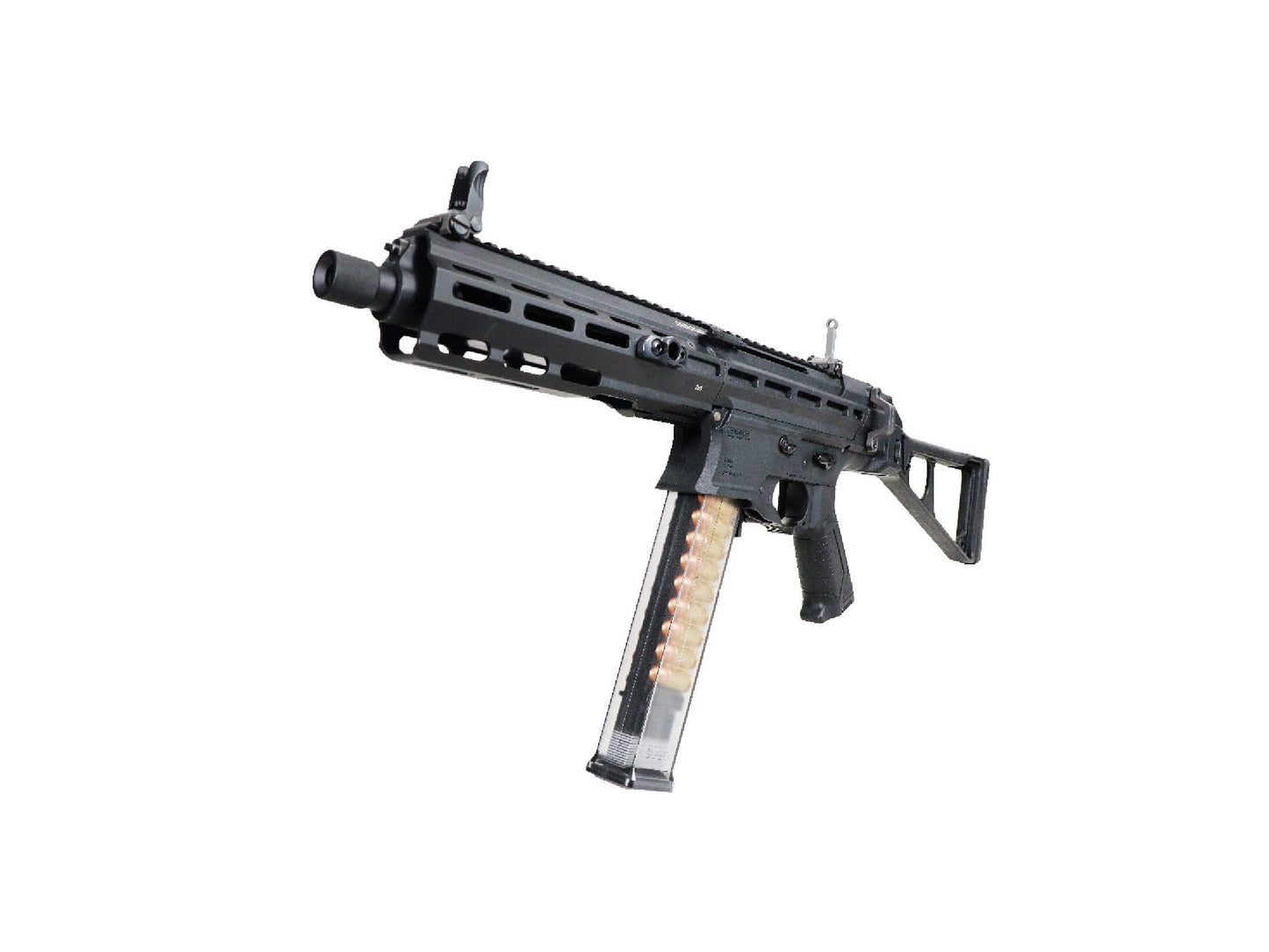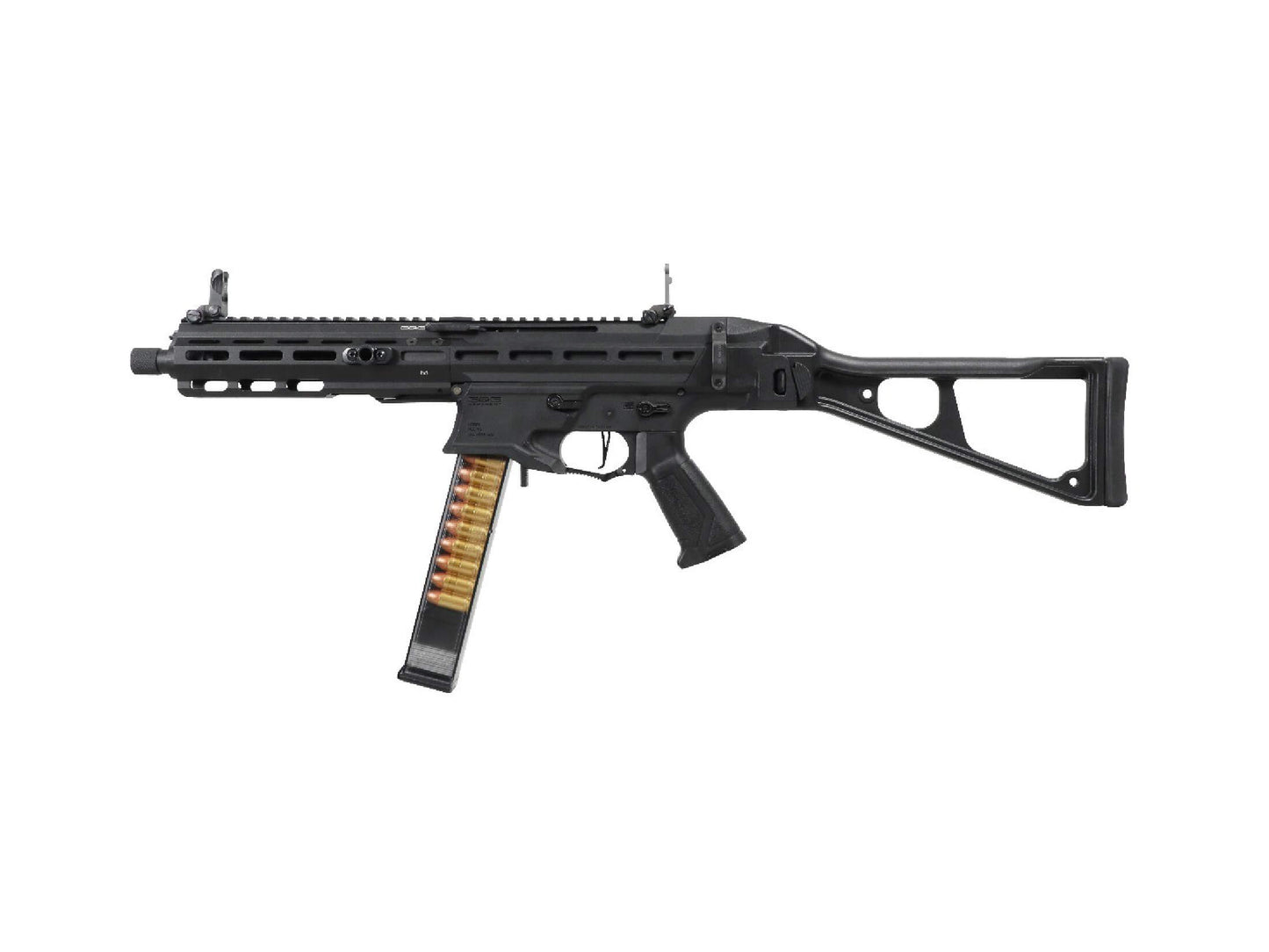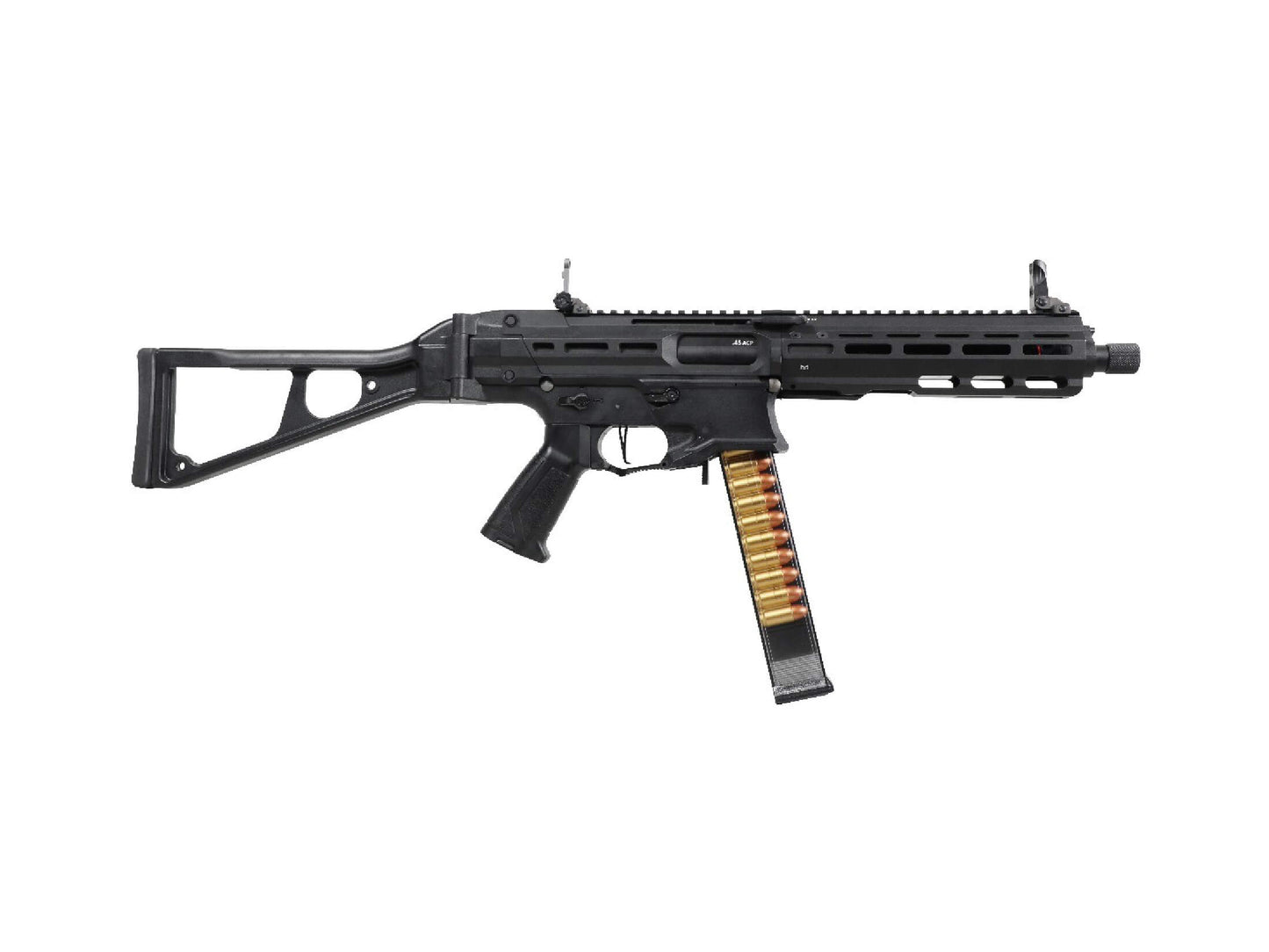 G&G PCC45 - A Chonky .45 ACP SMG with Modern Features
The PCC45 by G&G is a fantastic addition to their already impressive SMG lineup. While guns like the ARP-9 have dominated the 9mm AR market, it's high time the CHONKY .45 ACP round got some love, and the PCC45 delivers just that.
Durable Construction
The PCC45 is constructed almost entirely from reinforced polymer, including the folding stock, upper receiver, lower receiver, and pistol grip. This robust polymer is tougher than a Nokia 3310, ensuring it can withstand the rigors of intense combat situations and skirmishes.
M-LOK Handguard
The gun features a sleek and modern M-LOK handguard with M-LOK sections all around, allowing you to attach various M-LOK accessories such as foregrips, lasers, torches, or 20mm rail sections for compatibility with a wide range of accessories, allowing you to customize your gun to your heart's content.
Ambidextrous Design
The PCC45 boasts a fully ambidextrous setup, ensuring ease of use for shooters with different dominant controls. This ambidextrous design extends to the fire selector, charging handle, bolt release, and magazine release, making it versatile for all users.
Programmable Gearbox
With a classic G&G programmable gearbox, you have the option to set the gun to burst mode by switching to semi and holding down the trigger for 10 seconds. This feature adds versatility to your gameplay.
Battery Compartment & Handguard Removal
The battery compartment is located in the front end of the gun and is accessed by pulling down the hinged door-style lever on the underside of the handguard. You can fit an 11.1v LiPo Stick battery in the rectangular battery storage section. It's recommended not to go higher than a 1450mAh Stick battery for optimal performance.
To secure the handguard back on, slide it down in the same manner it was removed, ensuring the arm that holds onto the door lever is seated into the hinge. Then fold the lever back up into the handguard.
Perfect for CQC and More
The G&G PCC45 is an excellent choice for CQC players who occasionally venture into woodland environments. It sits just below the 350 fps site limit, making it suitable for indoor use and outdoor skirmishes. Load it with some 0.28g BBs, and you're ready for action!
Key Features:
.45 ACP Platform
105rnd Mid Cap Magazine
M-LOK Handguard
Folding Stock
QD Handguard Release
Programmable ETU
G&G MOSFET
Ambidextrous Fire Controls
Compact and Lightweight
14mm CCW Thread
Accepts 11.1v Lipo Batteries
Mock .45 ACP Magazine
Burst Fire Option
Vertical Trigger
Flip-Up Iron Sights
Package Includes:
G&G PCC45
105rnd Mid Cap Magazine
Special Instructions:
G&G UMG magazines do NOT fit this model. Please note that batteries and chargers are not included and must be purchased separately.