Regular price
Sale price
£15.95
Unit price
per
Sale
Sold out
Share this
1

people are viewing this right now
View full details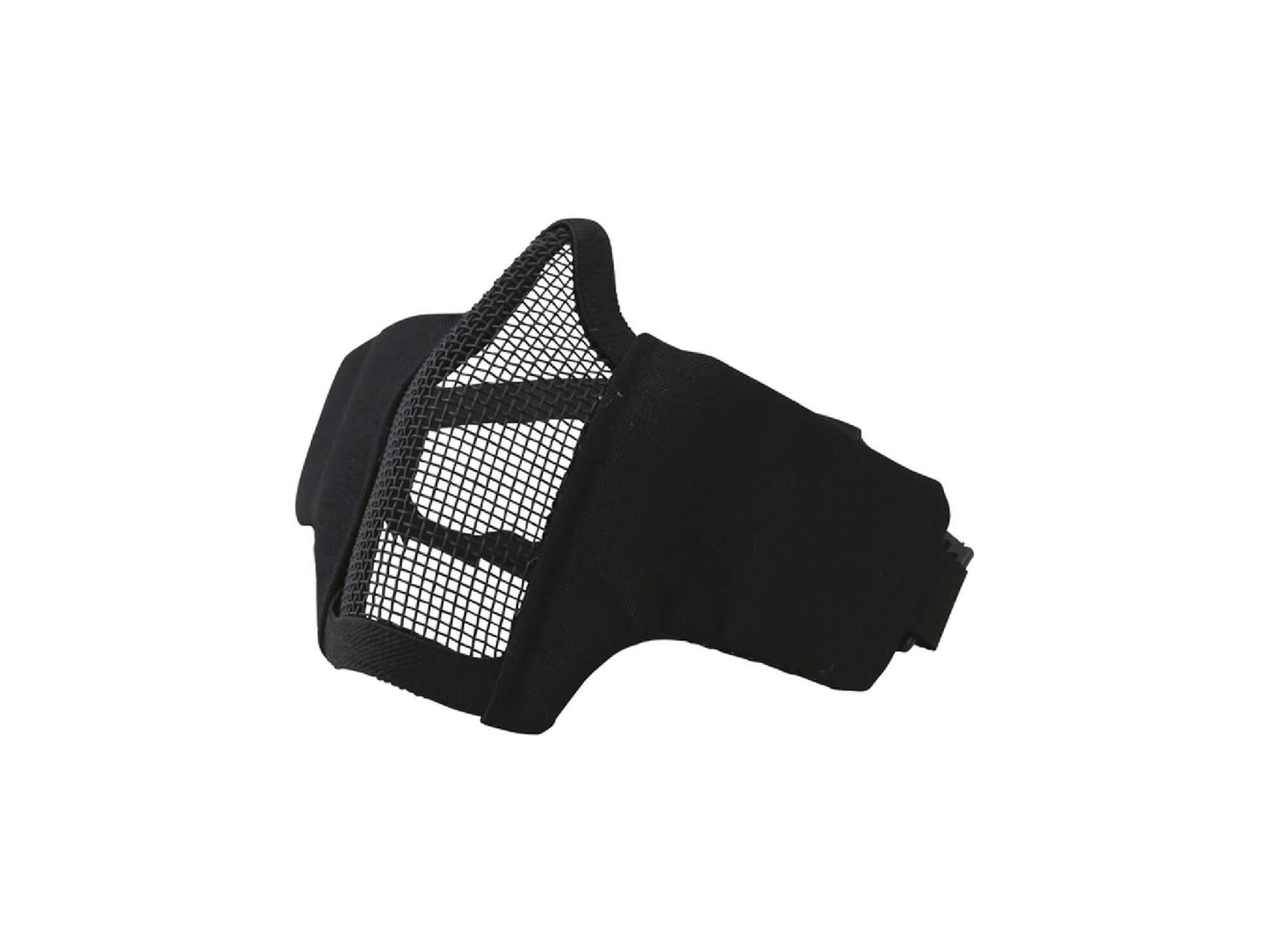 Welcome to the Recon Face Mask Mesh
Discover the future of facial protection with our cutting-edge Recon Face Mask Mesh. Engineered for the discerning operator, this innovative design prioritizes safeguarding your teeth without compromising on breathability and comfort. Say goodbye to the inconveniences of beard tugs, abrasive metal contact, and facial discomfort. Thanks to its plush, well-ventilated padding, you can sprint, aim, and fire with superior protection, taking your game to the next level compared to traditional full steel mesh masks.
Key Features:
Innovative Partial Mesh Design: Our advanced mesh configuration focuses on teeth protection while allowing your face to breathe effortlessly, maintaining optimal airflow for hours of comfortable wear.
Comfortable Ventilated Cheek Padding: The Recon Face Mask Mesh is equipped with plush cheek padding that ensures irritation-free wear, even during extended missions. It's designed to provide unparalleled comfort and minimize pressure points.
Dual Elastic Strap Retention: Security and comfort are paramount. Our dual elastic strap system guarantees a secure and snug fit, preventing shifting during intense action, while still being gentle on your skin.
Rugged Nylon Head Strap: The inclusion of a robust Nylon head strap offers extra stability and prevents the mask from slipping, ensuring that it stays firmly in place throughout your high-intensity operations.
Style Choices: Personalize your tactical gear with options! The Recon Face Mask Mesh is available in multiple colors to match your individual style - choose from Black, Olive Green, Coyote Tan, BTP, and BTP Black.
Adjustable Elastic Straps: Tailor your fit to perfection. The adjustable elastic straps allow you to customize your comfort and security, ensuring an ideal fit for all face shapes and sizes.
Breathe Easy: Fogged goggles are a thing of the past. The Recon Face Mask Mesh's breathable front panel keeps your vision crystal clear, even during intense action, so you can focus on the mission at hand.
The Recon Face Mask Mesh is more than just protection; it's a game-changer in the world of tactical gear. Whether you're a seasoned operator or just beginning your journey, this versatile gear caters to all ages and face shapes. Elevate your gear and experience the future of facial protection. Order your Recon Face Mask Mesh today and stay ahead of the game.