Regular price
Sale price
£4.95
Unit price
per
Sale
Sold out
Share this
2

people are viewing this right now
View full details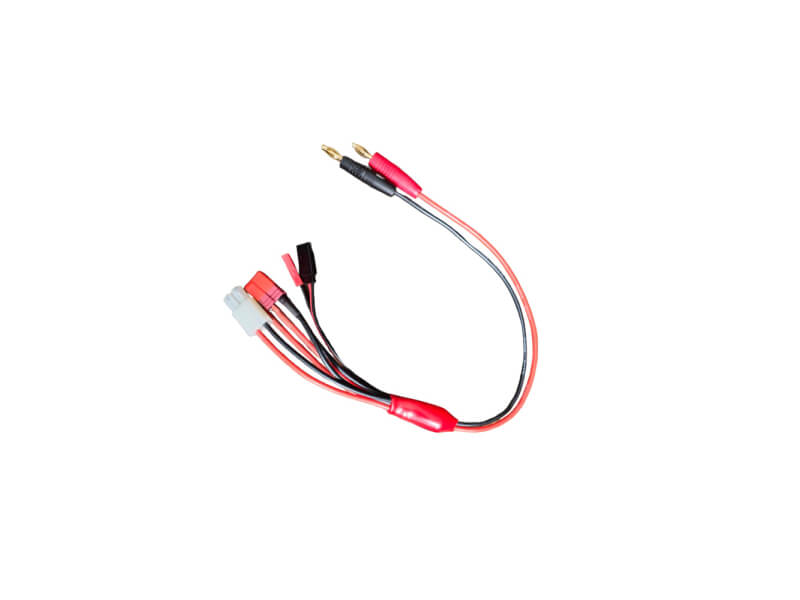 Charging Harness - Tamiya / Deans / JST (for HPA Batteries)
Ensure your HPA batteries are ready for action with the versatile Charging Harness designed for Tamiya, Deans, and JST connectors. Whether you're a seasoned airsoft enthusiast or a competitive player, having a reliable charging solution is crucial to keep your batteries powered and your gameplay uninterrupted.
Customizable Charging Options
The Charging Harness provides you with:
Multiple Connector Compatibility: This harness is designed to accommodate Tamiya, Deans, and JST connectors, ensuring compatibility with a wide range of HPA batteries and airsoft equipment.
Convenient Charging: Easily connect your HPA batteries to your charger using the appropriate connector, streamlining the charging process and eliminating the need for constant connector swaps.
Durable and Reliable Construction
Designed for lasting performance and safety:
High-Quality Materials: The Charging Harness is crafted from durable and high-quality materials, ensuring that it can withstand the rigors of frequent use and charging cycles without compromising its performance.
Secure Connections: The connectors are designed to provide a secure and reliable connection between your batteries and charger, minimizing the risk of interruptions or disconnects during the charging process.
Effortless Charging Experience
The Charging Harness offers:
Straightforward Setup: Simply plug the appropriate connector into your HPA battery and connect the other end to your compatible charger. The user-friendly design makes charging your batteries a hassle-free process.
Flexible Charging Solutions: With the Charging Harness, you have the flexibility to charge your HPA batteries using different connector types, ensuring compatibility with various airsoft guns and devices.
Package Includes
Charging Harness - Tamiya / Deans / JST (for HPA Batteries)
Elevate your charging experience and keep your HPA batteries ready for peak performance with the Charging Harness designed to accommodate Tamiya, Deans, and JST connectors. Whether you're preparing for an intense airsoft match or a full day of gaming, this charging solution ensures that your batteries are powered up and ready to deliver the performance you need.